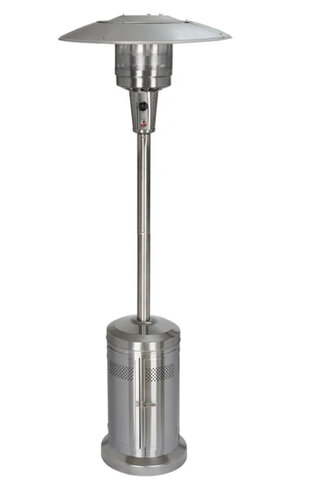 Outdoor patio heaters
Looking for a way to stay warm and cozy on your patio during chilly nights? Look no further than our outdoor patio heaters! These heaters are the perfect addition to any outdoor space, providing a reliable source of heat to keep you and your guests comfortable.
Our outdoor patio heaters are designed with both style and functionality in mind. They come in a variety of sleek and modern designs, ensuring that they will complement any decor. They are also made with high-quality materials, ensuring that they are durable and long-lasting.
Our patio heaters are easy to use and maintain. They are powered by propane or natural gas, and feature simple controls that allow you to adjust the heat output to your desired level. They are also designed with safety in mind, featuring automatic shut-off features that will turn off the heater if it is accidentally tipped over.
Whether you're hosting a party or simply enjoying a quiet evening on your patio, our outdoor patio heaters are the perfect solution to keep you warm and comfortable. Don't let chilly weather keep you indoors - invest in a high-quality patio heater today!