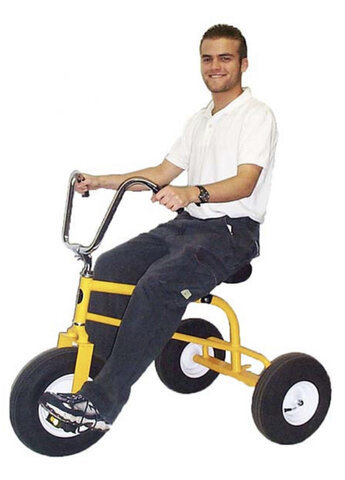 Monster Trike Challenge (Qty-4)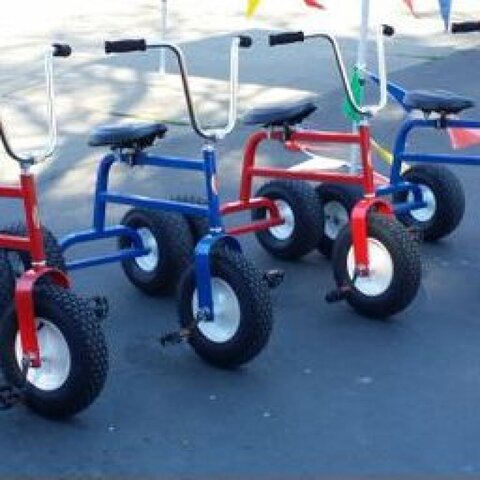 Introducing the exhilarating Adult Tricycle Race Challenge! Get ready to experience the thrill of racing on three wheels with this set of four high-performance adult tricycles.
Designed for both fun and competition, these tricycles are perfect for hosting exciting races or organizing team-building events. Each tricycle is crafted with precision and durability in mind, ensuring a safe and enjoyable racing experience for participants of all skill levels.
Built with a sturdy steel frame, these adult tricycles provide stability and balance, allowing riders to confidently navigate various terrains. Equipped with comfortable padded seats and adjustable handlebars, these tricycles offer a customizable fit for riders of different heights and preferences.
The race challenge set includes four tricycles, allowing you to create a thrilling race atmosphere with friends, colleagues, or event participants. The vibrant and eye-catching colors of the tricycles add a touch of excitement to any event, making it an unforgettable experience for everyone involved.
Whether you're organizing a corporate event, team-building activity, or simply looking for a unique and entertaining way to spend time with friends, the Adult Tricycle Race Challenge is the perfect choice. So, gear up, get on your tricycle, and prepare for an adrenaline-filled race that will leave everyone wanting more!