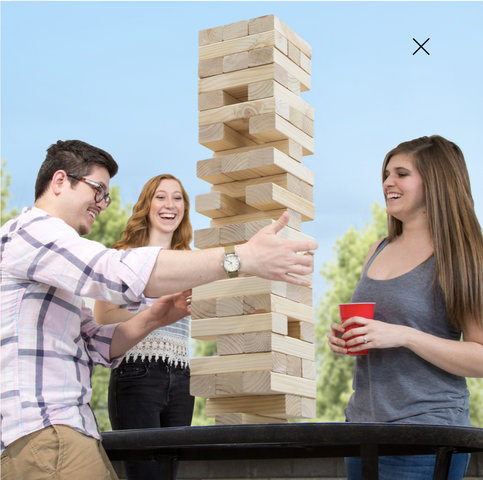 Jumbo Jenga
Jenga is a game of physical and mental skill. Built on the simple premise of stacking blocks, Jenga engages players of all ages, across all cultures. The success of Jenga brand games rests on their solid play value. Players take turns to remove a block from a tower and balance it on top, creating a taller and increasingly unstable structure as the game progresses.
Jenga Rules:
A classic Jenga game consists of 54 precision-crafted, specially finished hardwood blocks. To set up the game, stack all of the blocks in levels of three placed next to each other along their long sides and at a right angle to the previous level.
Once the tower is built, the person who stacked the tower plays first.